REGISTER FOR THE 2021 "COWBOY UP" TRIATHLON TODAY!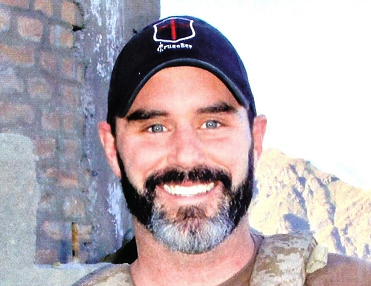 MATT MASON
FRIEND. HUSBAND. FATHER. SON. BROTHER. WARRIOR. TRIATHLETE.
The Navy SEALs Ethos reads like a narrative of our friend Matt Mason. This is not because the Navy made him into that man, but because Matt already embodied many of those characteristics even before he became a Navy SEAL. Our friend possessed admirable values like trust, honor, humility, and integrity. The SEALs provided Matt the outlet he needed to further grow and to let so many of his great qualities shine. Matt's example of service reminded us to always do for others that cannot do for themselves and to pick yourself up after each time you fall.
COWBOY UP!
The Matt Mason Memorial "Cowboy UP!" Triathlon has been established to honor, pay tribute, support and celebrate the lives of those who have made the ultimate sacrifice for their country. This triathlon is our way to stay close to our dear friend and keep his memory alive while focusing on supporting others like him and their families.
We hope to see you at the race this year – either as a participant, volunteer or spectator. Register early, be a part of an unforgettable experience!
DONATE
Proceeds Raised go to but are not limited to two Scholarships in Matt's Name at Maple Woods Community College and Northwest Missouri State University as well as to Word of Honor, American Legion Post 58 and Project Healing Waters Fly Fishing-Kansas City and other local military themed organizations.