About Matt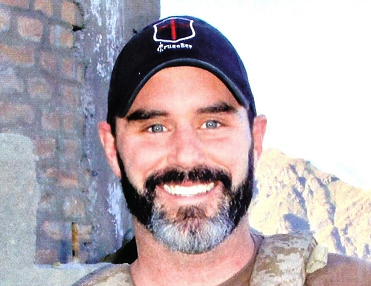 The Navy SEALs Ethos reads like a narrative of our friend Matt Mason. This is not because the Navy made him into that man, but because Matt already embodied many of those characteristics even before he became a Navy SEAL. Our friend possessed admirable values like trust, honor, humility, and integrity. The SEALs provided Matt the outlet he needed to further grow and to let so many of his great qualities shine. Matt's example of service reminded us to always do for others that cannot do for themselves and to pick yourself up after each time you fall.
On August 6th, 2011, we lost Matt while on a mission in Afghanistan with his SEAL Team. In his over 12 years of military service, Matt earned many awards (that we never heard about) as well as the deepest respect and trust of his fellow SEAL team members. The Matt Mason Memorial "Cowboy-Up!" Triathlon is held in his memory and all proceeds will go to benefit several charities.
Matt grew up in the Kansas City area, where many of his friends and family members still remain. Matt graduated from Kearney High School in Kearney, Missouri, attended and played baseball at Maple Woods Community College before transferring to Northwest Missouri State University. Matt received a Bachelor of Science degree from Northwest Missouri State University, where he also played collegiate baseball and was a member of the Delta Chi Fraternity. After college, Matt enlisted in the Navy and following Recruit Training reported to Coronado, California, for Basic Underwater Demolition/SEAL (BUDS) training. After 6 months of physically grueling training, Matt graduated from BUDS class 232 in 2001 and became a Navy SEAL.
Matt embodied the best in all of us. Matt was a son, a husband, a father, a friend, a triathlete, and a teammate. Matt was generous in spirit in everything he did. Strangers felt welcome and comfortable around Matt and always took an immediate liking to him. Those that were fortunate enough to have known Matt or to have crossed paths with him, will always remember him as the loyal, kind, generous, unassuming man that he was.
Matt, thank you for all of the things you taught us and reminded us that we possessed inside of ourselves. We love you, Matt, and will always remember and honor you. Cowboy-Up!!!